Global Top 10 Best Performing iOS Devices in August 2023
The figures in this ranking list were calculated from August 1 to August 31, 2023. The results in the ranking list are average scores instead of the highest scores. The configurations listed are those with the most test results for each model.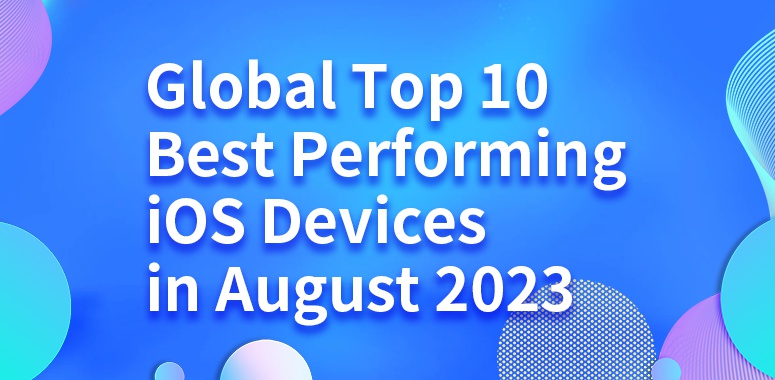 Please note that the tests for Android and iOS devices use different graphics technologies, so scores from the two platforms cannot be compared.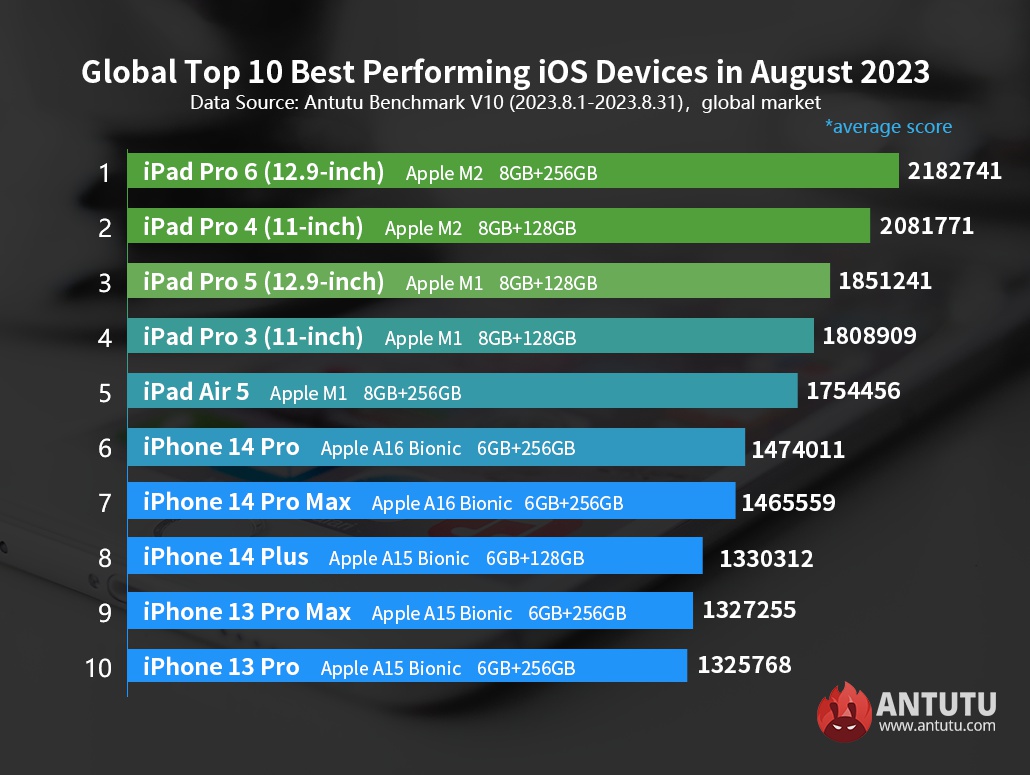 No.1: iPad Pro 6 (12.9-inch)
Average score: 2,182,741
No.2: iPad Pro 6 (11-inch)
Average score: 2,081,771
No.3: iPad Pro 5 (12.9-inch)
Average score: 1,851,241
---
This month's iOS performance rankings have changed very little and are just a routine update. This ranking is the first time that the AnTuTu V10 scores are referenced, and each device has seen a relatively large increase in scores over V9. The scores are just for comparing the performance of two different devices, and it's better to focus more on the rankings.
In addition to the top 10 that were listed on the performance list, the devices that ranked 11th through 20th were:
iPhone 14: 1,324,778;
iPad mini 6: 1,315,459;
iPhone 13: 1,256,049;
iPhone 13 mini: 1,250,240
iPhone SE3: 1,225,939
iPad Pro 4: 1,179,389
iPad Pro 3: 1,161,633
iPad Air 4: 1,155,253
iPad 10: 1,133,433
iPad Pro 2: 1,128,566
In mid-September, Apple will bring the new iPhone 15 series with an A17 processor using a 3nm processor, which is expected to catch up with or even surpass the performance of the M1 chip.