Global Top 10 Best Performing iOS Devices in April 2023
Apple did not release any new devices in March, so this month's iOS device performance rankings are basically unchanged from the previous month, and this will likely continue through September.
It should be noted that figures in this ranking list were calculated from April 1 to April 30, 2023. The results in the ranking list are average scores instead of the highest scores. The listed configurations are the highest scoring configurations for each model.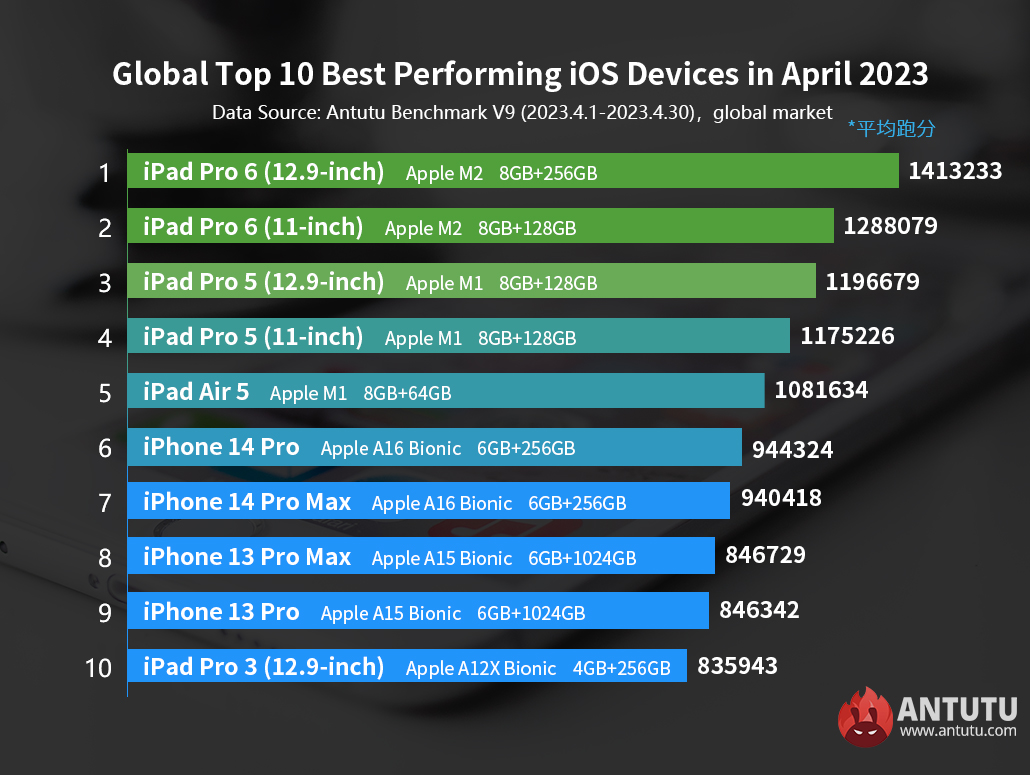 No.1: iPad Pro 6 (12.9-inch)
Average score: 1,413,233
---
No.2: iPad Pro 6 (11-inch)
Average score: 1,288079
---
No.3: iPad Pro 5 (12.9-inch)
Average score: 1,196679
---
The top five iOS devices are powered by Apple's M-series chips, and the two iPad Pro 6 models in first and second place (Apple's two iPad Pro models released on October 18, 2022) are powered by the latest M2 chip.
Compared to M1, M2 has 18% faster CPU speed, 35% faster graphics performance, 40% faster neural network engine, and 50% more memory bandwidth.
iPad Pro 6 (11-inch) and iPad Pro 6 (12.9-inch) are of the same generation, but the screen configuration is different. iPad Pro 6 (11-inch) is an LCD screen, while iPad Pro 6 (12.9-inch) is a mini LED screen, the screen characteristics, overall power consumption and performance of the two are all different.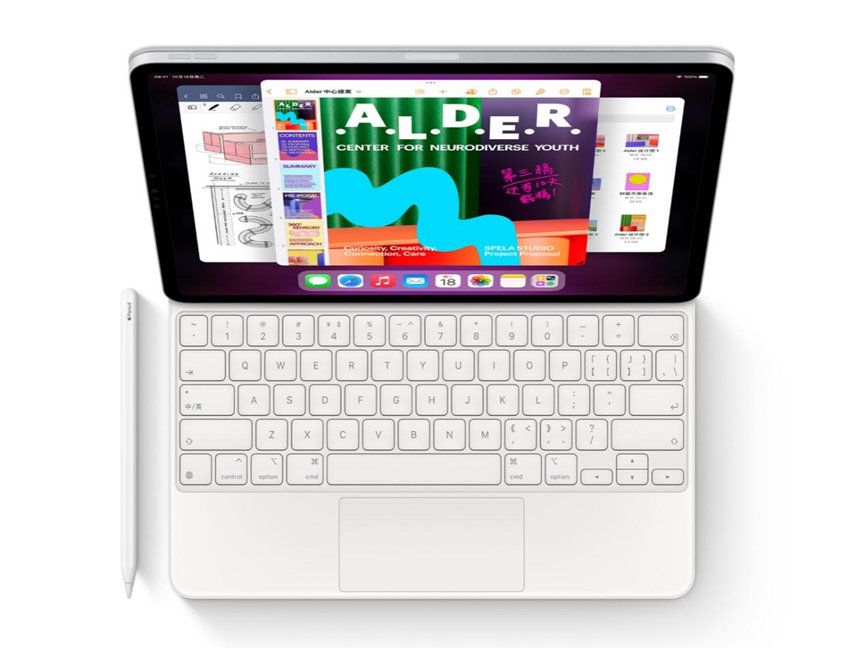 The two iPad Pro 5 models in third and fourth place (Apple's two iPad Pro models released on April 21, 2021), along with the iPad Air 5 in fifth place, are all powered by the previous generation M1 chip.
The M1 is a chip designed specifically for the Mac, and its performance is substantially better than the A16 on the iPhone 14 Pro.
In sixth and seventh place are the iPhone 14 Pro and iPhone 14 Pro Max, powered by the latest A16 processor. Compared to the A15, the A16 offers limited performance improvements, with only about a 15% increase in the Antutu score. However, Apple is said to be using the latest 3nm process to build the next generation A17 processor, which is expected to deliver significantly higher performance than the A16.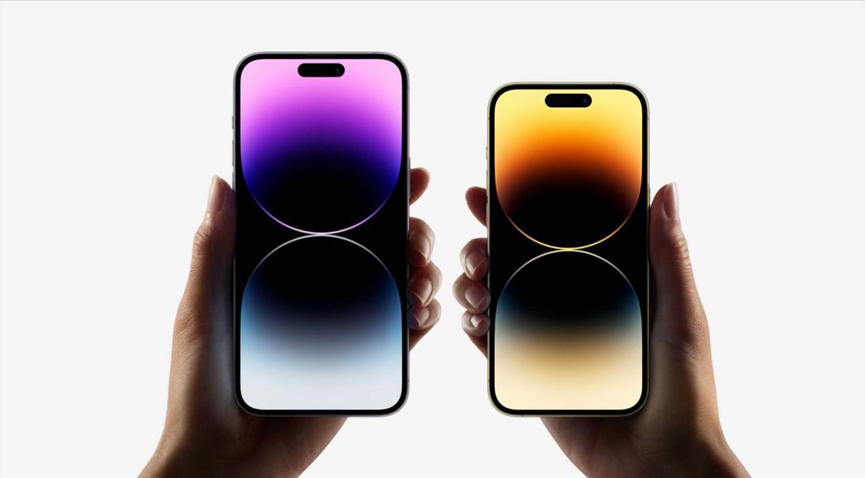 In eighth, ninth and tenth place are iPhone 13 Pro Max, iPad Pro 3 and iPad Pro 4 respectively.
That's all for the iOS Performance list in April 2023.