Global Top 10 Best Performing iOS Devices in June 2022
It was July in the blink of an eye. The competition in the Android phone market is still fierce in the second half of 2022, but compared to that, the iOS performance list is still largely the same as last month. New iOS devices won 't be available until Apple 's fall event in September, and only then will the iOS performance list be likely to change.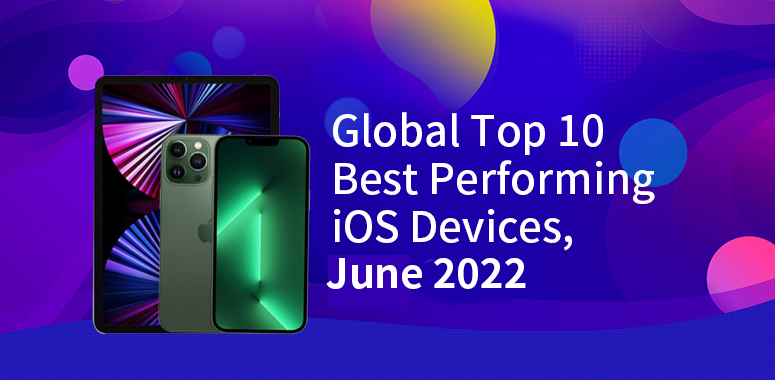 It should be noted that figures in this ranking list were calculated from June 1 to June 30, 2022. The results in the ranking list are average scores instead of the highest scores, and thus more representative. The scores in the list are mainly based on AnTuTu V9 and cannot be compared with the results of the previous versions.
No.1: iPad Pro 5 (12.9-inch)
Average score: 1,203,916
No.2: iPad Pro 5(11-inch)
Average score: 1,180,184
No.3: iPad Air5
Average score: 1,079,942
Since Apple released the iPad Pro with the M1 chip, the two different sizes of the iPad Pro 5 have been in the top two in the iOS performance rankings for over a year now, which shows how powerful the M1 chip is when used in mobile devices.
Apple is also bringing a new M2 chip this year, built on a second-generation 5nm process with more than 20 billion transistors integrated, a 25% increase over the M1. The CPU is still eight cores, four large and four small, with four performance cores in an ultra-wide execution architecture, each with 192KB of instruction cache, 128KB of data cache and a shared 16MB of cache. The four energy-efficient cores also in a wide execution architecture, each with 128KB of instruction cache, 64KB of data cache, and a shared 4MB cache. Official figures show an overall 18% increase in CPU speed.
The GPU integrates ten cores, two more than the M1, with a 35% speed increase, integrated up to 24GB of LPDDR5 unified memory, 128-bit width, and over 100GB/s bandwidth, a 50% increase over the M1.
Thanks to a larger cache and higher memory bandwidth, the graphics performance of M2 is up to 25% higher than that of M1 at the same power consumption level, and its performance is nearly 35% higher than that of the M1 chip at the highest power consumption level.
However, it is a pity that the M2 chip is only available on the new generation MacBook Air and MacBook Pro 13-inch laptops and does not appear in iPad Pro products. Otherwise, the performance score of iOS devices may reach a new level.
The iPad Air 5, which came in third place, also scored over 1 million points because it was equipped with the M1 chip.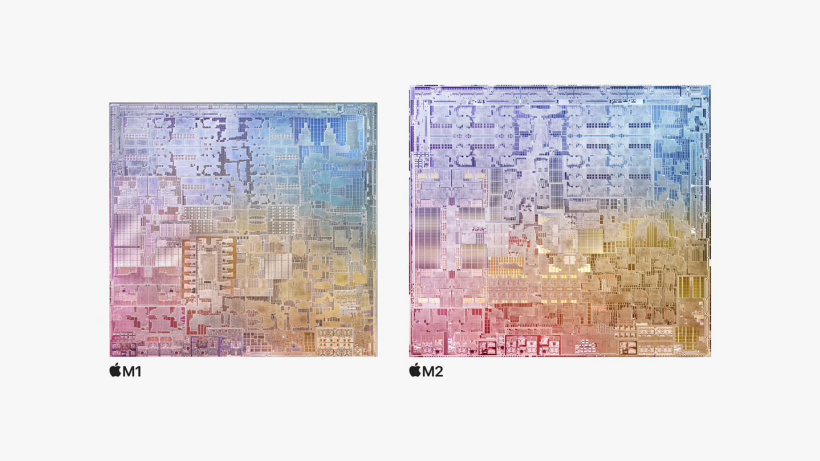 The following seven products are iPad Pro 34(12.9-inch) with an average score of 855,570, iPhone 13 Pro Max with an average score of 830,180, iPad Pro 3(12.9-inch) with an average score of 821,569, iPhone 13 Pro with an average score of 816,606, iPad Pro 4 (11-inch) with an average score of 814,249, iPad mini 6 with an average score of 795,054, iPad Pro 3(11-inch) with an average score of 776,742.
Although the release of iOS products is slow, its research and development are very impressive. Let 's see what new technology comes with the new iPhone in September. That 's all for the iOS Performance list in June 2022.