Global Top 10 Best Performing iOS Devices in August 2021
The iOS client was finally updated to the AnTuTu V9 version in August, and we can release the iOS performance ranking list based on V9 for the first time.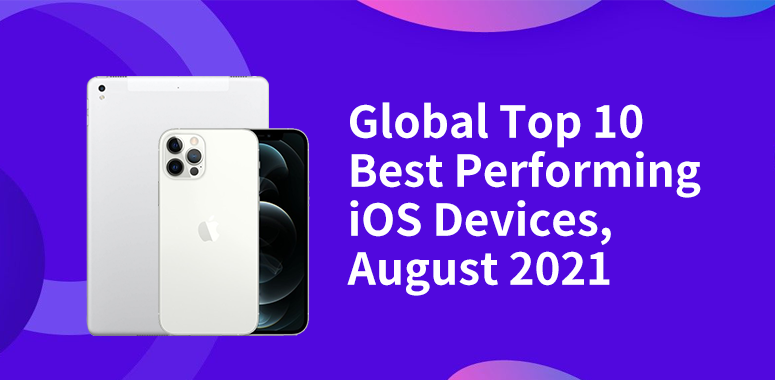 It should be noted that figures in this ranking list were calculated from August 1 to August 31, 2021. The results in the ranking list are average scores instead of the highest scores, and thus more representative. The scores in the list are mainly based on the AnTuTu V9 version and cannot be compared with the results of the previous versions.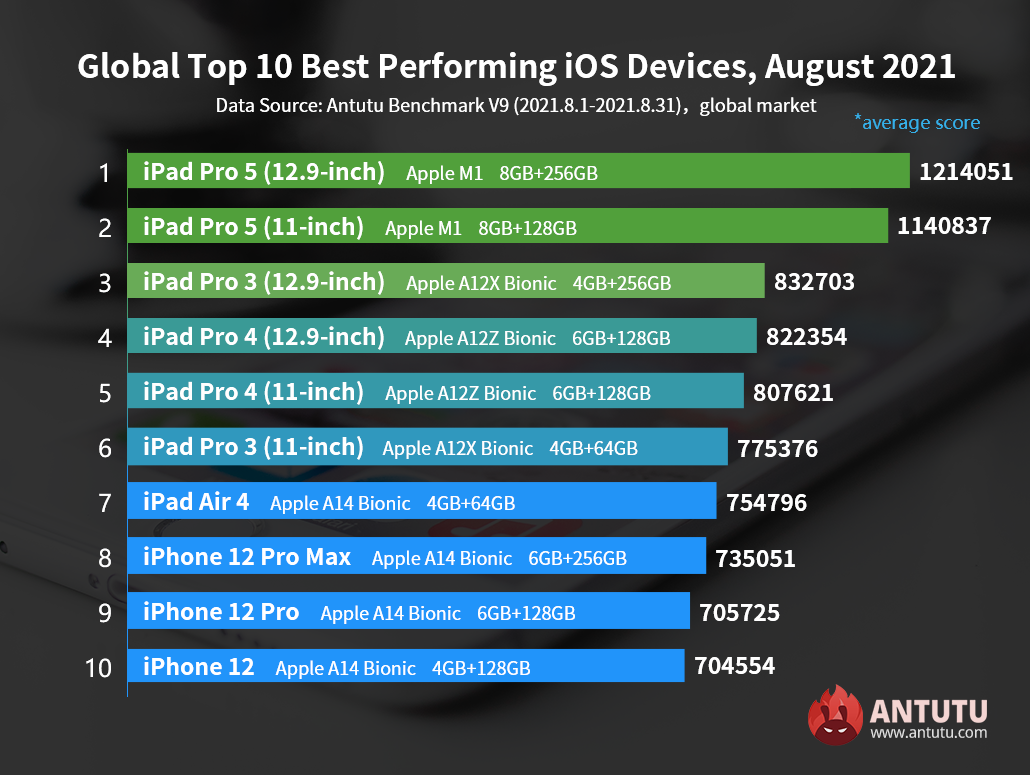 No.1: iPad Pro 5 (12.9-inch)
Average score: 1,214,051
No.2: iPad Pro 5(11-inch)
Average score: 1,140,837
No doubt even based on the latest version of AnTuTu V9, the two latest iPad Pro equipped with M1 chip will also rank in the top two. The configuration of the two products in terms of performance is almost the same, the difference is mainly in the size of the screen.
The average score of the two iPad Pro 5 based on AnTuTu V9 has been significantly improved. The 12.9-inch version has a running score of 1,214,051, which is 390,000 points higher than the previous generation iPad equipped with an A12X processor, what an astounding performance.
However, people's pursuit of performance is endless. Even if they don't need it now, they want to see it constantly updated. Therefore, the recently rumored upgraded version of Apple M1 chip M1X is becoming more and more popular. Whether it exists or not and whether it will be released this year, we still have to wait for the official news at Apple's autumn new product launch conference.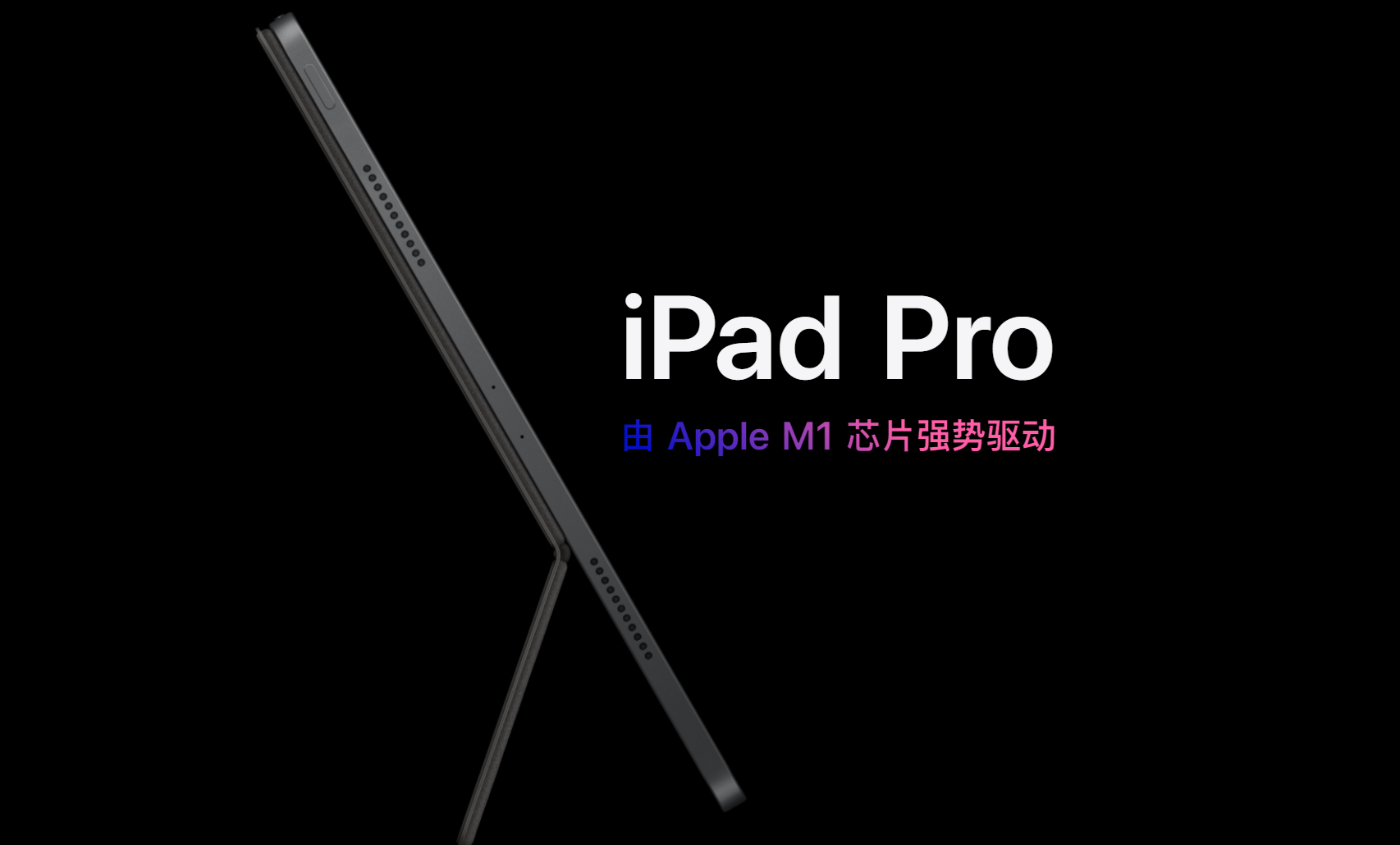 No.3: iPad Pro 3(12.9-inch)
Average score: 832,703
The iPad Pro 3 (12.9-inch) is equipped with Apple's A12X processor and was released in 2018. It features an 8-core CPU with four big cores and four small cores, and a 7-core GPU. In addition, there is a neural network engine with up to five trillion operations per second, built by TSMC's 7nm process and integrates 10 billion transistors.
These data are competitive even in the current market, especially for tablets, which do not require very high performance. But the chip was released three years ago, which is surprising given Apple's foresight in processor performance. Coupled with the advantages of the iPad OS system, even if Apple only makes some minor upgrades to this product, it can sell well, but Apple brought the epoch-making M1 chip.
The following seven products are iPad Pro 4 (12.9-inch) with an average score of 822,354, iPad Pro 4(11-inch) with an average score of 807,621, iPad Pro 3 (11-inch) with an average score of 775,376, iPad Air 4 with an average score of 754,796, iPhone 12 Pro Max with an average score of 735,051, iPhone 12 Pro with an average score of 705,725, iPhone 12 with an average score of 704,554.
The ranking is still basically unchanged compared with last month, but because the AnTuTu V9 version has been updated, there is a very obvious increase in scores compared with previous periods. However, the scores between different versions cannot be compared with each other, so let's just focus on the current content.