The Linux version AnTuTu Benchmark is online, Windows version coming soon
After the Android and iOS platform, the AnTuTu Benchmark for linux was finally released today.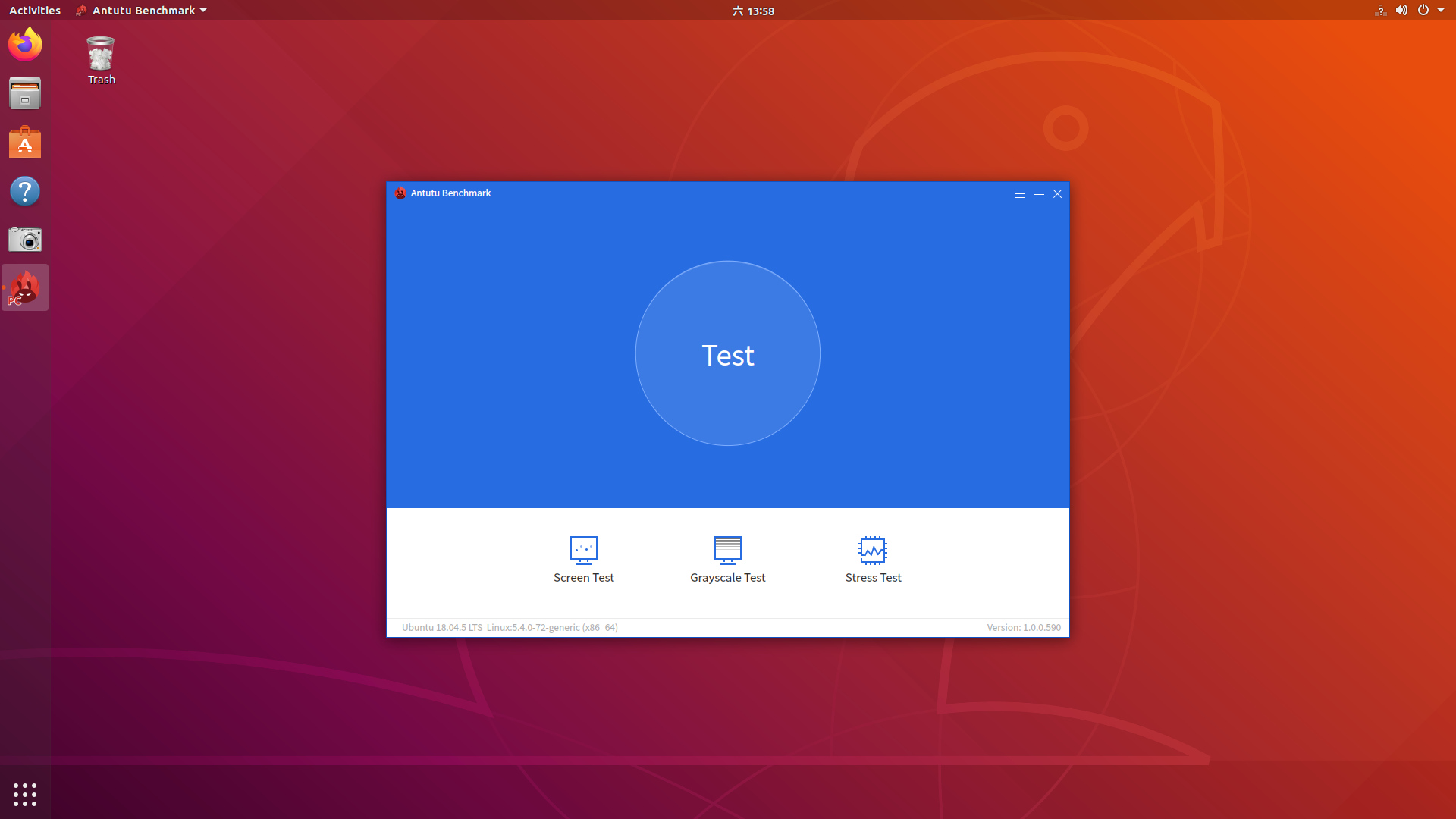 The Linux version of AnTuTu benchmark currently only supports the x86 platform, and does not have high requirements for system versions or hardware. However, due to the large number of Linux distribution branches, we can not guarantee that all versions are compatible, Ubuntu-based branches will be better supported, and in the future will support as many other Linux branches as possible.
The Linux version AnTuTu Benchmark is similar to those of the Andorid version, which are still divided into four items: CPU, GPU, MEM and UX, and the weights of the items are basically the same. However, due to the objective limitations of the platforms, we cannot guarantee that the test methods will be consistent, and we will try our best to achieve cross-platform performance comparison.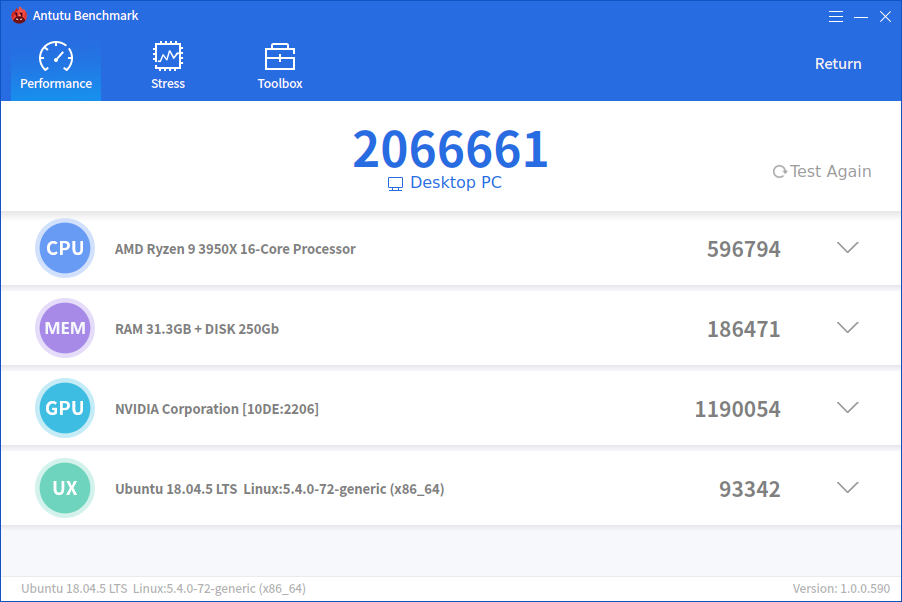 CPU test covers three categories: arithmetic operation, common algorithms, and multi-core performance. The former two categories focus on single-core performance.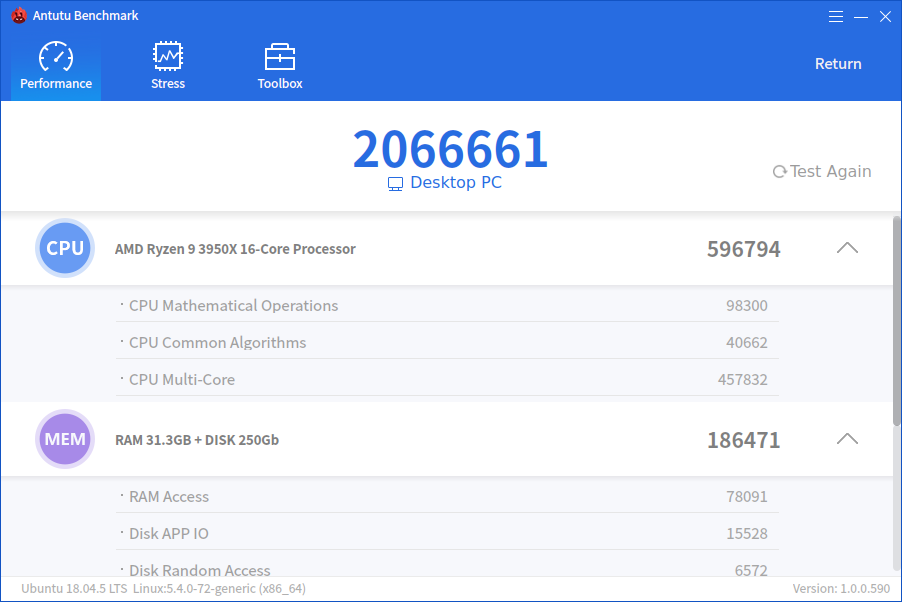 At present, there is only one test scenario for GPU test, namely Coastline. The development team is now in intensive research and development. In the future, we will add more scenarios for testing to evaluate GPU performance more comprehensively.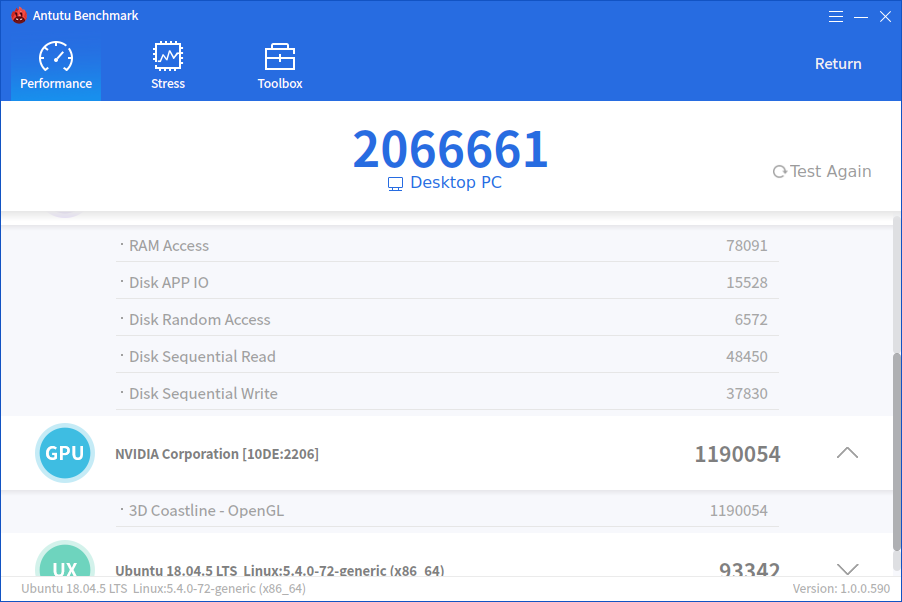 MEM test is divided into two parts for memory and storage, respectively, including memory read/write speed, application storage speed, random read/write speed, and sequential read/write speed.
UX test involves data security, data processing, image processing and user experience, and most scenarios of users in daily use can be simulated.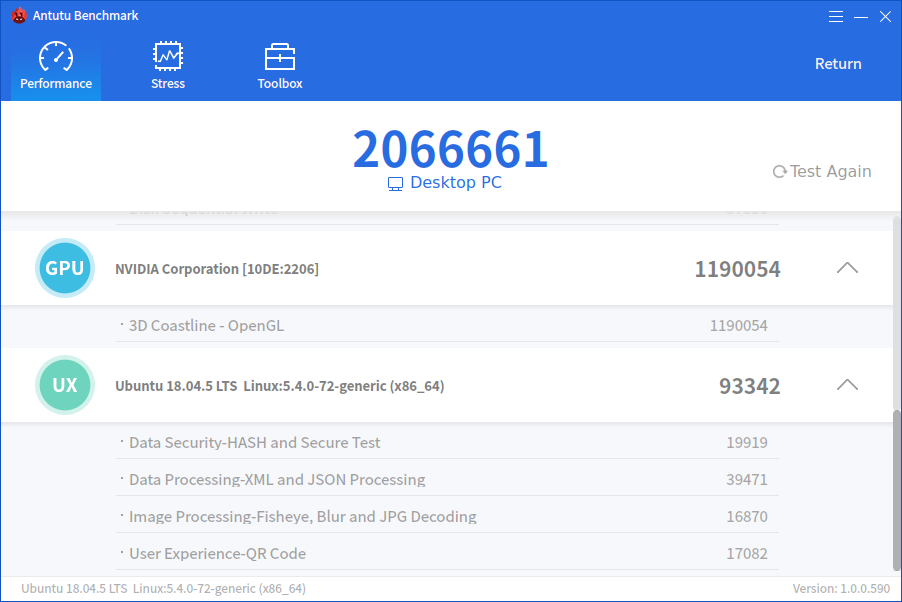 In addition to these routine performance test items, Antutu Benchmark for Linux also supports pressure test and screen test. The pressure test can make the CPU operate under a high load for 30 minutes to evaluate the system stability.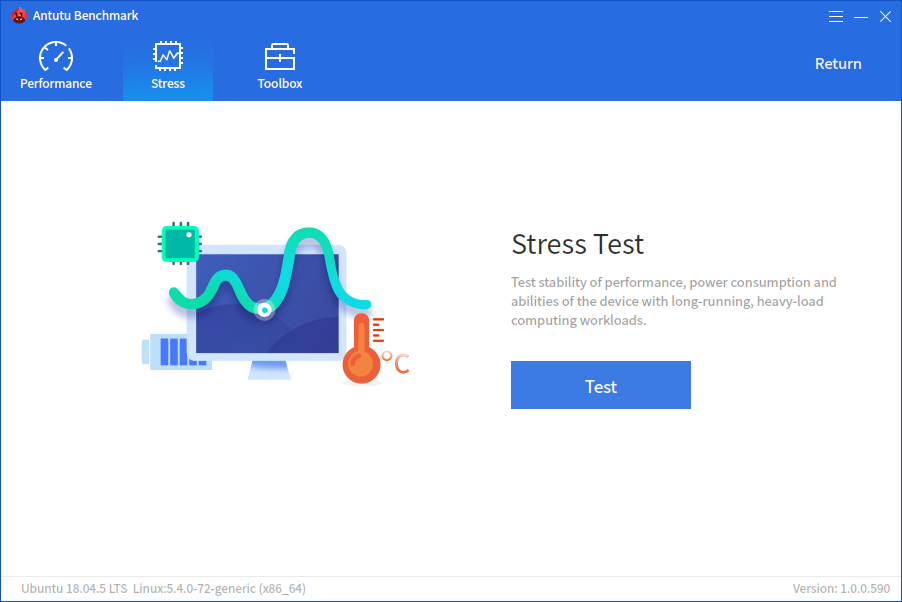 The screen test includes the dead pixel test, color bar test, and A/B test.
The dead pixel test allows users to clearly see whether the screen has defective pixels by highlighting the three primary colors. The color bar test allows users to easily see the brightness, hue and saturation of screen colors. In the A/B test, the multi-level brightness method is used to detect the clarity of screen pictures.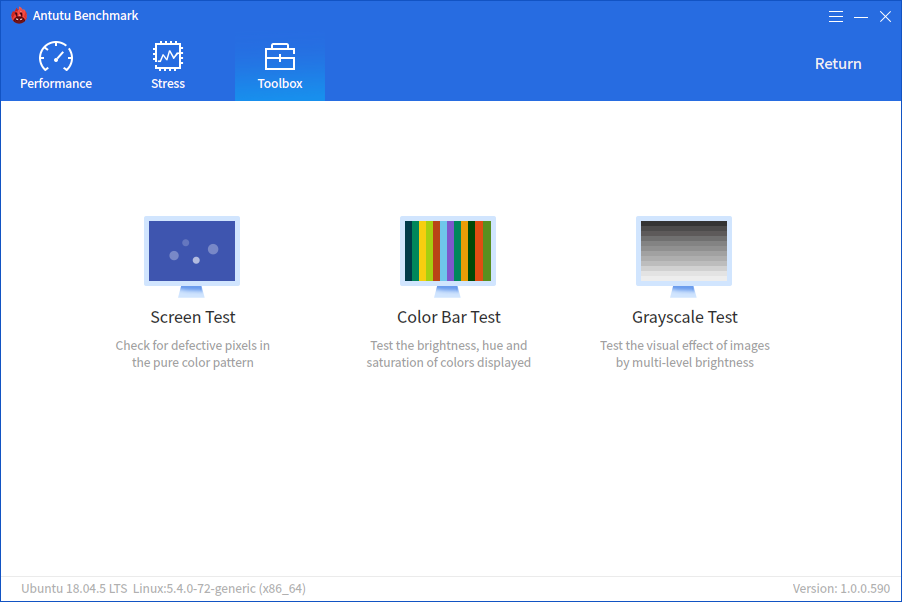 Currently, Antutu Benchmark for Linux has been officially launched on the official website, and the download link is as below:https://file.antutu.com/soft/com.antutu.benchmark_amd64.deb
The Windows version that everyone is concerned about is nearing the end of development, and the testing project will be more extensive compared to the Linux version, which is expected to be launched in June.