The Most Popular GPU Performance Comparison on AnTuTu Benchm
For the past few years Smartphone had developed rapidly and got big success , as well as the chip industry based on ARM architecture. In 2009, the Nokia flagship device N97 was just armed with 434 MHz ARM11 Pro,but now the high-end smartphones like Samsung Note3,HTC One and Sony Xperia Z1 has improved to quad-core and octa-core, even the single-core frequence can compare with PC.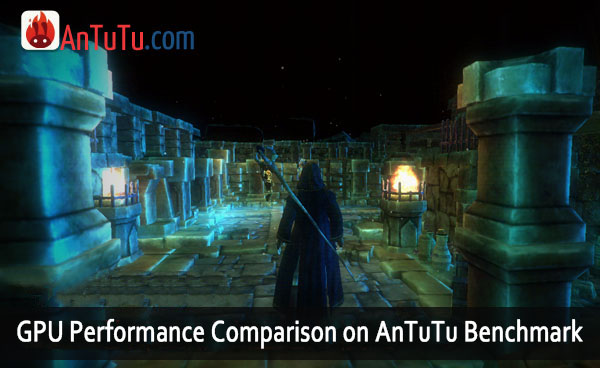 The autumn in 2013 is really a big harvest of smartphones with so many phone-makers announced their new devices. When talking about the Pros of those devices, we can figure out that the main trend of chips in next few years is going to be more and more cores,focus on higher performance and the balance of power dissipation. However in the performance market it is still a mass because of the actions that every phone-maker brags his product better than others which make consumer confused.
We always highlight the importance of users experience,but without the support of hardware, everything is useless.Even Apple improves double every year on hardware in order to highlight its development. For Android,it should continue to update chips to meet the more and more fastidious needs of buyers on phone 3D game and Multi-task operation.
With the huge improvement on performance of devices, the operation of phone mainly relies on logic operation which we can also call as multi-task and Dalvik arithmetic speed. Until now we do not find there are distinct difference between quad-core and octa-core on the frequence operation of device. People who know PC well also know that the big reason pushing it to update is that the PC can not run one new 3D game and need to change a better graphics card then even the overall. This applies to mobile phone either, the 3D performance of device relies on GPU. GPU do huge impact on game frequence. So today, let's see the difference between some main chips on 2D/3D performance.
Firstly, a brief introduction to the phone chips announced this autumn:
Qualcomm
As the tycoon of this market, Qualcomm announced its next generation chip as schedule in this Autumn. Snapdragon800/600 are used on flagship devices. This series chipset is built-in with Adreno 330/320GPU.
We can still call back the glory day of APQ8064 with Adreno 320GPU. Time changes, now the leader changes to Adreno 330 GPU which adopts the patented technology of Flex Render and takes the advantages of API to expend its processing ability to general arithmetic and other SoC tasks. The arithmetic ability of this brand new Adreno 330 GPU is twice times faster than Adreno 320 GPU.
Samsung
The new flagship devices of Samsung arrive in time this year. In fact, those flagship device like Note 3 and S4 are powered with different Pro not just Samsung own Pro. The reason may be that Samsung's own Pro Exynos 5 Octa 5410 has no particular superiority. That which chipsets Samsung choose to adopt is not so important, the important thing is to sell out. So even the real octa-core fight is in full swing, Samsung devices are still on their way to success.
Exynos 5420 internally installs ARM Mali-T628 MP6PU ---the first mobile Pro with six cores, which has not only powerful 3D performance but supports more operations. The whole Graphics performance improved twice times than Exynos 5410(built-in PowerVR SGX544MP3 GPU). Anyway, Samsung Exynos 5420 is worth waiting for.
NVIDIA
Tegra4 has hit the market when it unveiled with the fastest smartphone in the world. The performance of NVIDIA Geforce ULP2013 is really incredible.
Actually,there are no much change on the core architecture of GPUs in the recent generations which still derive from the early NV4x architecture. Each ALU unit can execute 4 MAD orders. the VPU's unit size of Tegra 4 is six times than Tegra 3, so dose the Pixel unit pipeline.
What's more, there is also update on the efficiency of GPU like adding L2 Texture Cache and increasing the biggest register of pixel rendering from 16 up to 24 and so on.Also,the operation frequence of 672MHz is higher than Tegra 3 of 520MHz.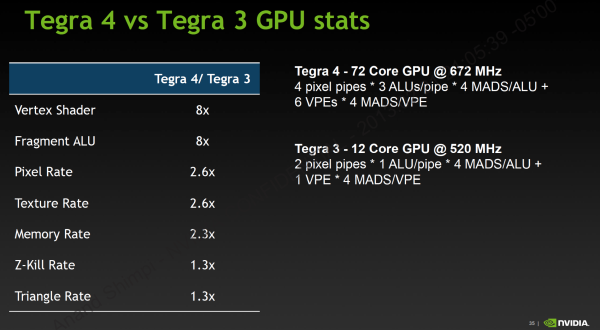 What will happen if NVIDIA Geforce ULP comes out?
Intel
It is not so long for Intel after it enters this area, but its potential can not be ignored. When talking about to make a mobile phone chip, Z2580 was released. Even with X86 based chip to simulate ARM could n't display its power. This year's third season product of Intel is Z3770 which still did a good job.
The latest Atom Bay Trail which broke 4W easily is indeed impressive. The last Atom adopt PowerVR SGX GPU, and the new Atom choose the self-developed product Intel HD Graphic. Definitely, Intel is not born with GPU-maker, so there are still much space for improvement.
MTK
As early as the year of fake phone, Media TeK is the another name of Shanzhai. Now, MTK has went to the way of"upgrade character". Not long ago, Samsung even rumored to have MTK octa-core on their devices. As a consequence,in this technique based field,only improvement and hard work can mean something.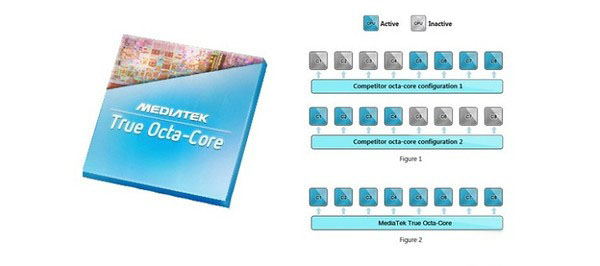 The octa-core Pro of MTK will announce in the end of year as schedule which has warned up for long time and named MT6592. It has been sure that MT6592 will come out with the Mali-450 GPU of ARM Norway. While maintaining a better power dissipation and saving situation, that GPU performance can step to another level is pretty good.
Huawei Hisilicon
It is not so willing to add Huawei into this comparison, for the old K3V2E powered with GC4000 chip which had powerful theoretical performance but poor real performance. While the new K3V2 Pro turned face to Mali450 which seemed no more relationship with GC4000. And the K3V3 will release until the second season of next year. So it is unfair for Huawei to show off in this comparison. The final reason for me to put Huawei in is to make you realize how fast the development of chip is.
Performance comparison
2D Performance test
Tips: the data derives from AnTuTu Labs, and version of testing benchmark is AnTuTu Benchmark V4.0.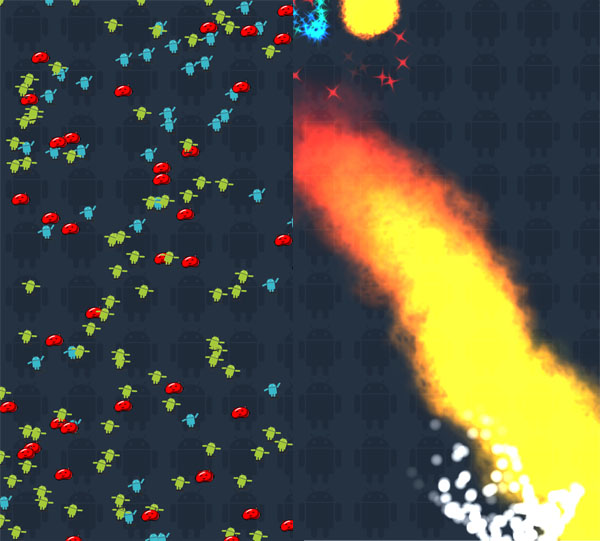 The score of some old devices can be used for there are little change on 2D test between AnTuTu Benchmark 4.0 and the old version.
From the diagram we can see some of the most popular GPU like PowerVR SGX544、NVIDIA Geforce ULP(2013)、mali-450/628 and adreno 320/330 which can all reach 1600 and even more. It means that the performance of those GPUs are similar and all perfect.
The inherent performance is not so good, so it can be understood that GC4000、mali400 and NVIDIA Geforce ULP(2012) had lower scores. In terms of Intel HD Graphics, the reason of poor performance is compatibility.
3D test
It only took mobile phone five years to finish the job on which PC spend 10 years. The most incredible progress is on Game relating to 3D Graphics arithmetic. In 2008, a simple 3D Snakes could make you open eyes. Now,you can even run Modern Combat 4: Zero Hour on your devices which is a high demanding 4D game on graphics. 3D performance takes a very important part of the overall evaluation on chipsets.
It is easy to have a 2D test for its low pressure . However when it comes to 3D test,you can see clearly the difference of performance. The highest one is ARM Mali-T628 MP6 GPU beyond 10.000. The followers are Adreno 330 and NVIDIA Geforce ULP(2013).
Intel HD Graphics has a impressive performance too which is very close to PowerVR SGX544MP3. Intel HD Graphics is the first mobile phone based GPU produced by Intel. We can expect the next generation GPU and hope it bring us some amazing.
3DRating Benchmark
AnTuTu 3DRating benchmark is a professional 3D benchmarking APP based on OpenGL2.0/3.0. This specific 3D benchmark make the test on GPU more preciser. For the image rendering is rather high as well as the pression level, we advice the devices with high performance could have this test.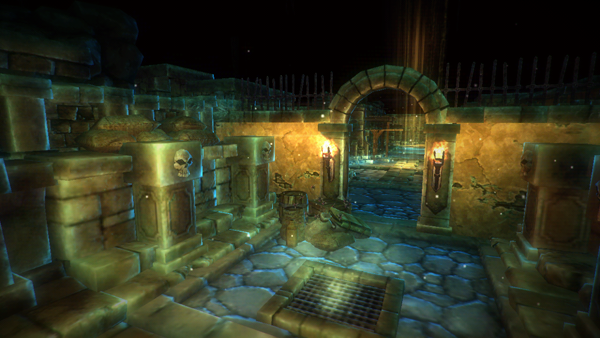 We do not have so much data of some latest GPUS in 3Drating benchmark,such as Intel Z3770 which still does not begin mass productions. So we only get a 0 in our database. Of cause, it is possible that the compatibility problem made a unsuccessful test.
The outcome in 3Drating and 3D test is overall very similar except for NVIDIA which has a big improvement from 3D Test to 3Drating benchmark. The score of NVIDIA Geforce ULP in 3Drating has caught up with Mali-450 which is only the same level with Mali400 in 3D test. Otherwise, Tegra4(NVIDIA Geforce ULP2013) is far ahead Adreno330 and Mali-T628.