Did Samsung Cheat on Us? Samsung Galaxy Note 3 with AnTuTu B
Recently, the GPU of Samsung Galaxy S4 which powered by Samsung own double quad-core Pro Exynos 5 Octa 5410 has been exposed to overclock specially aiming at benchmark Apps in order to get an impressive score. However, Samsung denied about the fraud lately.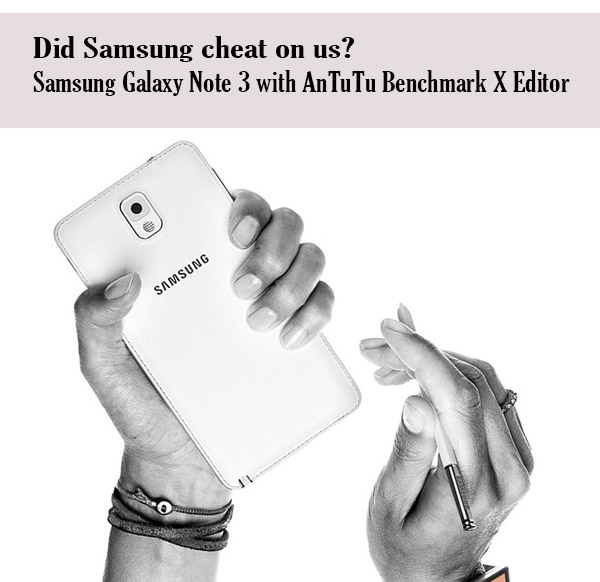 Samsung's statement then was nearly identical: "the maximum GPU [graphical processing unit] frequencies for the GALAXY S4 have been varied to provide optimal user experience for our customers, and were not intended to improve certain benchmark results."
However, the company also contradicted itself and confirmed what the releasing media had reported about specifically juicing certain benchmarks within the same statement, adding:"A maximum GPU frequency of 533MHz is applicable for running apps that are usually used in full-screen mode," Samsung said, "such as the S Browser, Gallery, Camera, Video Player, and certain benchmarking apps, which also demand substantial performance."
 Nevertheless, Whether Samsung had cheated on benchmarking score or not, or should we trust what they had said? In response to this phenomenon, AnTuTu has released a brand new Antutu Benchmark X Editor which is particularly modified to protect the software from being recognized as benchmark. Here, we have a benchmarking test with another Samsung hot flagship device-Galaxy Note3 .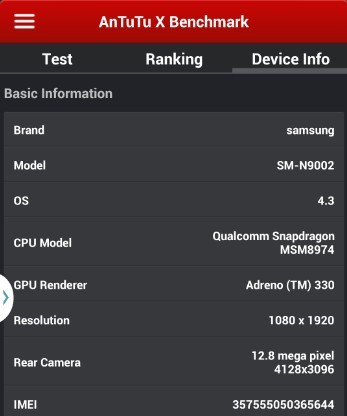 The Note 3 we used is N9005 powered by 2.3GHz Snapdragon800 CPU and Adreno 330 GPU, with 3GB RAM and 32GB ROM, and running Android 4.3.
1, General use
With main interface and no background task, one kernel was adopted and the frequency was down to 300MHz while sometimes could arrive 1.7GHz. If there are more tasks, the kernel will unlock one by one.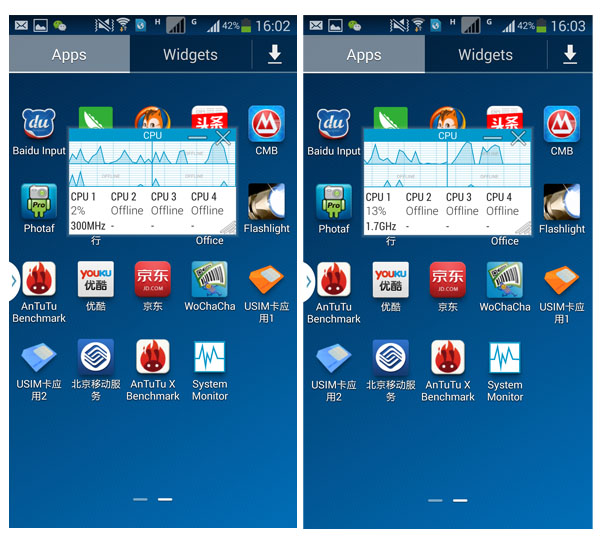 2,With AnTuTu Benchmark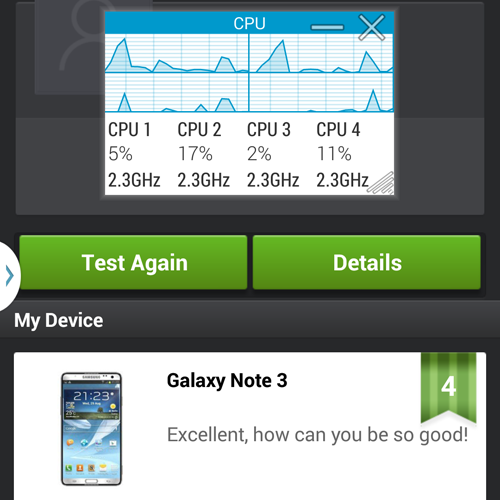 After running AnTuTu Benchmark, it showed that the device opened 4 kernels directing at AnTuTu kind Benchmark and all the kernels hold with the highest frequency 2.3GHz. But in additional, we installed AnTuTu Benchmark X Editor which could not be recognised as benchmark app but a ordinary App. The device still increased the performance output step by step according to the normal procedure.
  3. Benchmark detail
A, Dalvik test
The images above may not so clear. The left one is full open 4 kernels with 2.3GHz running standard benchmark, and the right one is only 2 kernels with 2.3GHz and 1.7GHz.
B, CPU test